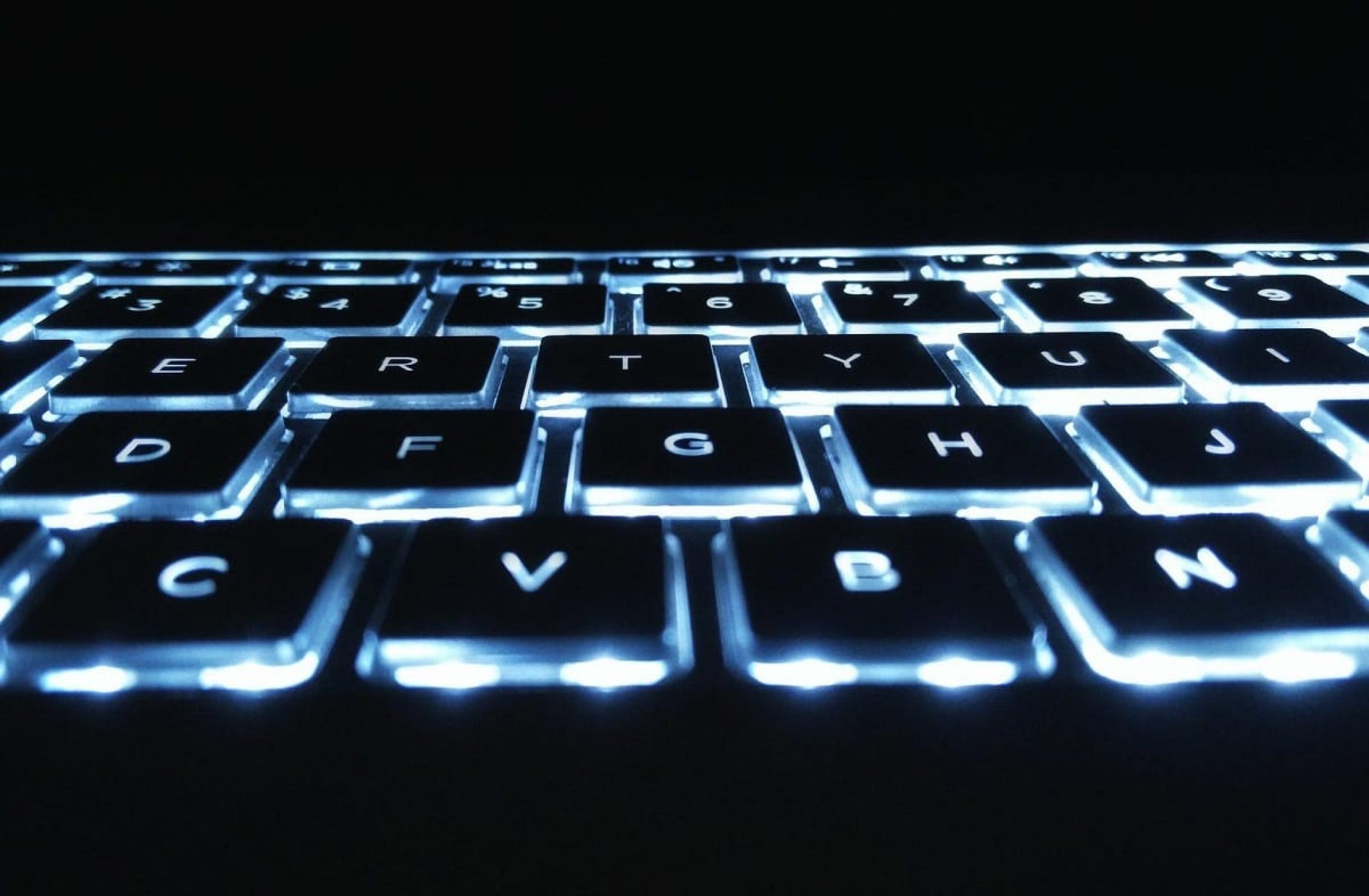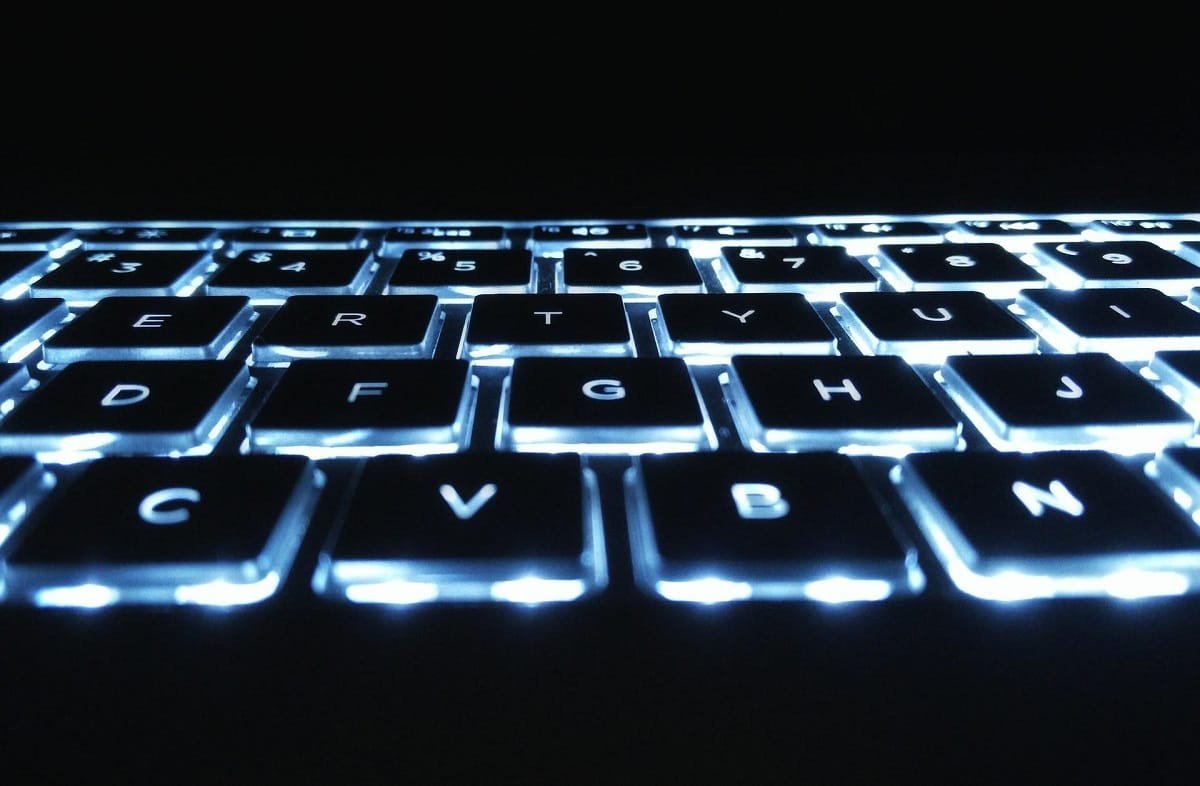 People often view keyboards as just input devices that are necessary for a computer's operation. Laptops are nothing without good keyboards, and even touch screens cannot replace the pleasure of having a comfortable keyboard with responsive keys.
If you work long hours, you may consider getting a laptop with the best keyboard to reduce your typing effort. A simple keyboard will not be adequate if you have to type for long periods.
You should buy a keyboard that is comfortable, reliable, and satisfying. Nowadays, people need fast keyboards because they have to complete more work in less time. Typing sessions must be fatigue-free, and a good keyboard can make that possible.
We will assist you if you are having trouble finding one as well. Here are ten of the best laptops with keyboards that deserve your attention.
10 Laptops with the Best Keyboards
Following are the top 10 laptops that come with the best keyboard.
1. HP Pavilion 15
HP Pavilion 15
Key specs: 11th Gen Intel Core i7-1165G7 Processor, 16 GB RAM, 512 GB SSD Storage, Full HD IPS Micro-Edge Display, Windows 11 Pro, Compact Design, Long Battery Life
The Pavilion is HP's flagship series that offers high-end configurations at an affordable price. The HP Pavilion 15, an addition to this lineup, further cemented HP's dominance in the sub-$1000 midrange segment.
The laptop offers a display of 1920 x 1080p on a 15.6-inch screen. Intel Core i7-1165G7 processor is responsible for the performance of this laptop. An overclocked version of this CPU can hit 4.7GHz.
It has a base clock speed of 2.6GHz. Its 10nm SuperFin node is part of the 11th generation and consumes less power. An integrated Intel Iris Xe GPU and a powerful processor combine to make this a powerful machine.
There is no dedicated VRAM since this is an integrated graphics card. As a result, graphics are entirely handled by conventional memory. DDR4 RAM, which is the current standard, is supported by 16GB of RAM.
There is no compromising of memory space either. The powerful hardware and faster memory will allow you to enjoy a fluid experience. It comes preinstalled with Windows 11, making it one of the earliest adopters.
Further, the laptop comes with 512GB SSD storage that you can use to store large files. The storage is more than sufficient for the average user. External storage is your only option when you need to increase storage capacity since RAM and storage are not upgradeable. It is problematic for a high-priced laptop that there is no backlit keyboard available.
What I like
Solid build
High-end performance
Great for multitasking
Stunning visuals
Affordable
CHECK CURRENT PRICE
---
2. Lenovo Legion 5
Lenovo Legion 5
Key specs: 15.6 FHD Display, AMD Ryzen 7 5800H, 16GB RAM, 512GB Storage, NVIDIA GeForce RTX 3050Ti, Windows 11 Home
The Lenovo Legion 5 is a powerful machine with its sleek design and high-end keyboard. It also comes with the Ryzen 7 5800H processor, part of the latest 5000 series AMD processor.
It's an octa-core processor manufactured on a 7nm process. This model is based on the Zen 3 architecture and belongs to the Cezanne generation. They have turbo boost clock speeds of 4.4GHz.
Its RTX 3050 Ti graphics card is a good gaming laptop. Ray Tracing is possible on the new GPU, and it has 80 Tensor cores. It also comes with 4GB of GDDR6 VRAM, enhancing graphics performance.
Furthermore, it offers a 15.6-inch IPS LED display with FHD resolution. The display offers 1920×1080 pixels with a pixel density of 227 pixels per inch. In addition to its high refresh rate of 165Hz, this display provides less than 3ms response time.
Additionally, it provides 100% coverage of sRGB color alongside Dolby Vision, a handy addition for content creators. Additionally, it further enhances the image with AMD FreeSync Premium.
Besides Wi-Fi 5GHz bands, Bluetooth 5 is also available on the laptop. It has a wired ethernet port for users who prefer to connect to the internet via a wired connection.
Additionally, the keyboard has a backlit RGB LED. Lenovo Legion 5 provides good performance and fast charging capabilities in battery life. As such, you can use it for productivity and light gaming.
In general, this isn't a full-fledged gaming laptop. Instead, it does a good job balancing productivity and gaming with a high-end keyboard.
What I like
High-performance
IPS display
Built-in 720p webcam
High color accurate
Dedicated GPU
CHECK CURRENT PRICE
---
3. Acer Aspire 5
Acer Aspire 5
Key specs: 15.6 Full HD IPS Display, 11th Gen Intel Core i5-1135G7, Intel Iris Xe Graphics, 8GB DDR4, 256GB SSD, WiFi 6, Fingerprint Reader, BL Keyboard, Windows 11
With new hardware, the Acer Aspire 5 arrives with a Full HD 1080p display and is capable of getting the job done. With a display size of 15.6 inches and a refresh rate of 60 Hz, this laptop has a Full HD display.
While this display produces average color accuracy, it offers good visuals and viewing angles. This device boasts improved performance and efficiency powered by Intel's 11th generation Core i7-1165G7.
The chipset delivers optimal performance thanks to its integrated Intel Iris Xe G7 graphics. In other words, you can go about your day-to-day tasks without problems, and casual workloads shouldn't be a problem.
A quad-core processor is built into the chipset, clocked at 2.8GHz base speed and 4.7GHz top speed. To achieve high power efficiency, Intel uses its 10nm SuperFin technology.
Its hardware is known for its outstanding performance. As for memory, there is 16 GB of DDR4 RAM and 512 GB of SSD storage. There is no confirmation regarding the possibility of expanding the storage, while you may expand the RAM up to 24GB if you feel the memory is lacking.
A sturdy aluminum body with sturdy frames makes up the device's construction. As for the build material, we found no drawbacks. You should have no concern about durability if you plan to buy it in the long run.
There's a backlit keyboard at the front and a webcam for video conferencing. A metal unibody design gives the laptop a wonderful appearance. You can feel the quality of this laptop in your hand. A fingerprint reader with accurate biometrics enhances the security of this computer.
This model also includes all the essential connectivity features. Battery life is short, but the overall package is excellent. It could be a perfect choice for general multitasking if you require a 15-inch laptop with a high-end keyboard.
What I like
Backlit keyboard
Fingerprint reader
Battery life
Wi-Fi 6
Affordable
CHECK CURRENT PRICE
---
4. Microsoft Surface Laptop 4
With its Surface laptops, Microsoft is setting a new standard. One of the latest editions to the Surface Laptop line is the Surface Laptop 4. The screen has a resolution of 2256 x 1504p on its 13.5 inch IPS LCD. Furthermore, it supports stylus input and touches input. Using the Microsoft pen on the laptop will improve your experience. Moreover, the display is also excellent, with excellent color accuracy.
A thin bezel is on the sides of the device, and the HD webcam is on the top. It is the best option if you need a laptop for office and productivity-related work. As far as specifications go, the Surface Laptop 4 is equipped with Intel's 11th generation i5-1145G7 processor.
Furthermore, it is a quad-core processor provided with eight threads. It has a maximum turbo boost frequency of 4.40GHz under pressure. The processor is capable of running at 2.60GHz on a single core. The processor has excellent performance capabilities.
Additionally, it comes with a graphics card from Intel. This 512GB SSD-based Microsoft laptop comes with 8GB of RAM. Apart from the SSD, you cannot upgrade anything else. As for the keyboard and trackpad, it has a backlit design.
As far as battery life goes, this laptop performs well. Without charging, you can get up to eight-ten hours of backup. In addition, Wi-Fi 6 and Bluetooth 5 are also available.
What I like
Supports split-screen multitasking
High-resolution screen
Build quality
Lightweight
CHECK CURRENT PRICE
---
5. ASUS VivoBook S15
ASUS VivoBook S15
Key specs: 15.6 FHD Display, Intel Core i5-1135G7 Processor, 8GB DDR4 RAM, 512GB PCIe SSD, Wi-Fi 6, Windows 10 Home
Asus VivoBook S15 has a stylish, lightweight design and is highly portable. Portable ultrabooks are the choice for company employees; that is the choice targeted at corporate consumers.
The laptop is powered by the latest Intel Core i5-1135G7, featuring a quad-core processor and a clock speed of 2.8GHz. Turbo Boost technology from Intel enables the CPU to operate at as high as 4.2GHz while running demanding apps.
Certainly, the chipset can handle everything a businessperson needs from their laptop. An Intel UHD Graphics G7 graphics card is added to handle the graphics processing. The laptop also has 8GB DDR4 memory and a 512GB hard drive.
It should satisfy the needs of most average users. A specific feature of this device is its unibody design, which consists of a strong metal frame and a sturdy chassis, making it portable.
This laptop features a 15.6-inch Full HD display with 1920 x 1080p resolution and thin bezels. At a reasonable price, this could be the best-looking business ultrabook available.
You should consider its services if you are on a tight budget. In addition to the backlit keyboard, the computing machine also offers good usability. The computing machine also supports Wi-Fi 6.
What I like
Fingerprint sensor
Ergonomic backlit keyboard
NanoEdge bezel display
Lightweight & thin
What I don't like
The sound quality is inadequate
CHECK CURRENT PRICE
---
6. Razer Blade 14
Razer laptops are known for their gaming capabilities. Other kinds of laptops are also available from the company. An example of a gaming laptop is the Razer Blade 14. The laptop is equipped with very powerful components.
Therefore, it is a laptop that has both gaming and professional features. The Ryzen 9 5900HX chipset has excellent performance for the CPU. There are also sixteen threads on this octa-core processor.
The processor generates a clock speed of 3.3GHz in base mode and 4.6GHz in burst mode. It is quite powerful and can handle anything you throw at it.
Additionally, a powerful graphics card is necessary. It means that it will come with the RTX 3080 GPU, with 8GB of GDDR6 video memory. It is a significant amount of VRAM that makes ray tracing feasible.
Furthermore, it has 16GB of RAM and 1TB of SSD storage. It is upgradeable so that you can change the memory or storage. The display is the only thing that separates these components.
This laptop comes with a 14-inch QHD display with 2560 x 1440. The display's refresh rate is crucial to gaming laptops, and this laptop provides a 165Hz refresh rate, which can be used to its full potential.
What I like
Multi-color RGB keyboard
Smooth performance
65Hz QHD display
CHECK CURRENT PRICE
---
7. ASUS TUF Dash F15
ASUS TUF Dash F15
Key specs: 15.6 144Hz FHD, GeForce RTX 3050 Ti, Intel Core i7-11370H, 8GB DDR4, 512GB PCIe NVMe SSD, Wi-Fi 6, Windows 10
You cannot find better than the Asus TUF Dash F15 if you want a powerful 15-inch gaming laptop. Compared with its competitors, it offers many advantages, such as a high-quality build, excellent processing power, and a good display.
As for the display, the screen measures 15.6 inches and boasts a 144Hz refresh rate with a resolution of 1920 x 1080p. Gaming enthusiasts already know how important it is to have a high refresh rate.
Gaming is made smooth and immersive with the help of this technology. Therefore, this laptop's display meets the requirements of a gaming laptop. In addition, the processor plays a vital role in determining the performance.
The laptop's Intel Core i7-11370H processor ensures no compromise in performance. With Boost Mode enabled, the chipset can accelerate to 4.8GHz from its base clock speed of 3.3GHz.
There is no doubt that this is a capable processor running AAA titles. In addition, Nvidia's RTX 3050 Ti boasts 4GB of GDDR6 VRAM to deliver exceptional graphics.
The hardware is top-notch at this price point, despite its shortcomings. As far as I know, most games should run fine on low to medium settings. Hardcore gaming, however, may pose a problem.
The design body is made of a durable material, which is under military standard MIL-STD 810H. It features 512GB SSD storage and 8GB DDR4 RAM for memory.
You can upgrade the RAM and storage by using additional slots, even though the RAM is not up to scratch. The laptop is not without flaws, but its overall performance makes it an excellent price-to-performance gaming laptop.
What I like
Optimal performance
Improved keyboard
Ultraportable
Lightweight
CHECK CURRENT PRICE
---
8. LG Gram 14Z90P
LG Gram 14Z90P
Key specs: 14 Ultra-Lightweight, (1920 x 1200), Intel Evo 11th gen CORE i5 , 8GB RAM, 256GB SSD, Windows 11 Home, 25.5 Hour Battery, Alexa Built-in
The LG brand has earned a name for high-end televisions and appliances. However, it also produces laptop computers. The LG Gram series' lightweight design, high-quality keyboard, and excellent battery life are important factors that make it so popular.
Choosing the LG Gram 14Z90P is a good choice, as it comes with an LED-backlit keyboard. Like other LG laptops, it is lightweight and does not weigh more than a kilogram. However, it comes with all of the features you'd find on a standard laptop.
Nonetheless, this laptop uses the 11th generation Intel Core i5-1135G7 processor. A 14-inch IPS display is available on the laptop, providing users with a great viewing experience.
On top is the web camera, and it has slim bezels on the sides. With the 1920 x 1080 screen resolution, you will also get a high PPI for enhanced picture quality.
Furthermore, it features 8GB RAM at 4267MHz and a 256GB SSD drive. LG adds the RAM and SSD onto the motherboard to make it thin and light. However, it is also military-grade and meets the requirements of durable construction.
Furthermore, it also manages to include a bigger 72WHr battery to make things even better. Despite LG's claims, the battery won't last more than 10 hours. There are some cases where you can get up to 10 hours of battery life. Further, the keyboard and trackpad on this laptop are backlit.
What I like
Thunderbolt 4
Long-lasting battery life
Highly portable
Lightweight
CHECK CURRENT PRICE
---
9. Asus TUF F17
Asus TUF F17
Key specs: 17.3 144Hz FHD IPS-Type Display, Intel Core i5-10300H, GeForce GTX 1650 Ti, 8GB DDR4, 512GB PCIe SSD, RGB Keyboard, Windows 10
Asus TUF F17 is another top-notch laptop with the best keyboard. The Asus TUF F15 is a good choice in terms of budget laptops. It comes with powerful hardware that is designed for gaming.
There will be a Core i5-10300H processor inside of it. It is the 10th generation Intel Core i5 processor. Eight threads and four cores power this laptop. The clock speeds of these cores range between 2.5GHz and 4.5GHz, with a max clock speed of 4.5GHz.
In addition, the graphics card is a GeForce GTX 1650Ti. For higher graphics performance, there is also 4GB of GDDR6 VRAM. Besides, to enjoy the gameplay, you'll need a high-quality screen. The laptop meets all gaming requirements with a 17.3-inch screen with FHD resolution.
Additionally, this monitor supports a 144Hz refresh rate, which is essential for playing games smoothly. However, this display provides bright colors and a wide viewing angle, ideal for games.
On top of that, it has an anti-glare coating and 141 pixels per inch. Therefore, it produces sharp images. A backlit keyboard is a standard feature on gaming laptops, and this laptop has all the keys and a separate Numpad section. But what makes this laptop stand out most is its RGB lighting beneath the keys.
Furthermore, this laptop comes equipped with an NVMe SSD with 512GB of storage and 8GB of RAM. The battery lasts barely three to four hours with its 48W hour capacity.
Compared to other gaming laptops, it performs well in battery life. The display's bezels are also thin. As a result, the viewing experience is immersive and incredibly powerful.
What I like
RGB keyboard
Affordable cost
Storage space
Wide HD display
CHECK CURRENT PRICE
---
10. Lenovo IdeaPad 5
Lenovo IdeaPad 5
Key specs: 15.6 FHD IPS Touchscreen, 11th Gen Intel Core i7-1165G7, 12GB RAM, 512GB SSD, Backlit Keyboard, Fingerprint Reader, Windows 10
We finish by introducing you to the Lenovo Ideapad 5, a touch screen laptop that offers the space of a traditional laptop. A recently launched Intel 11th generation chip, the Core i7-1165G7 chipset, offers high performance.
Integrated graphics by Intel Iris Xe are robust and suitable for handling medium to high graphic loads. A 10nn process underpins the design, and it has four cores. In total, the clock speed reaches 4.7GHz when all cores are combined. The base clock speed of each core can reach 2.80GHz.
As for its display, it offers a 15.6-inch FHD IPS panel. Its aspect ratio is 16:9, and its brightness is 300 nits. Full HD touchscreen display provides a clear, crystal clear visual experience with a touch-responsive design.
Moreover, its color gamut is 72% NTSC. The display on this laptop is so impressive that it will impress both gamers and professionals. You can use it to edit videos and photos fundamentally to enhance your usability.
With the touchscreen functionality, you will be able to edit videos and photos more easily. With the screen's HD webcam, you can video conference and stream, making it convenient for remote and telephonic work.
In addition, it also has the benefit of backlit keys, fingerprint readers, and long battery life. However, it isn't as impressive as some other notebooks. The laptop has a combined storage capacity of 512GB SSD and 12GB DDR4 RAM.
There is enough memory to handle any task you throw at it. One would almost certainly find everything looking for a touchscreen laptop in Lenovo IdeaPad 5.
What I like
Fingerprint reader
Decent SSD storage
Good touch response
Powerful processor
Affordable
CHECK CURRENT PRICE
---
Laptop with Best Keyboard Buying Guide
As many options are available, choosing the right keyboard can be difficult. Here's a shortlist of considerations before deciding on your laptop with the best keyboard.
Keyboard Sizes
Most modern keyboards avoid the number pad for a more compact and portable design. Traditional keyboards have 105 keys and include arrow keys and a function row.
Many prefer tenkeyless keyboards because they occupy less desk space and give room to your mouse. It is usually a percentage of a traditional keyboard, and some designs are even smaller.
A popular size is 60%, eliminating the function row and rearranging or removing the arrow keys. For most users, we recommend either going full-size or using TKL instead of these styles since they take a bit to get used to.
Switch Types
You will come across membrane switches and mechanical switches in your search for switches. The term "mechanical" keyboard is often found on some keyboards, but this is usually just a marketing term, meaning that the keyboard is a membrane.
Still, the manufacturer has made some efforts to make it feel more mechanical. You are probably familiar with both types of keyboards, as most of those you use are membrane keyboards.
The option is cheaper and available on a variety of devices. The tactile typing experience of mechanical keyboards is similar to using a typewriter, giving them a cult following. Different switch options are available for mechanical keyboards, varying in sound and weight needed to activate the key.
Special Keys
You can control certain functions on your laptop with special keys on some keyboards. The most common feature is the media key, which is used to play music and videos on your laptop, skip songs, and adjust the volume.
If they're the kind of valuable keys for you, you'll know if they're on the keyboard you need for gaming or video editing. In addition, keyboards are now featuring special emoji keys.
The future is looking bright for this since emojis won't disappear, and you can spam group chats with emojis, such as cry-laughing faces.
How We Picked
We ensure that each laptop's keyboard is of top quality before listing it to provide our users with the correct item. Furthermore, we examined the quality and color options presented by each keyboard.
Buying a laptop with a mechanical keyboard requires testing the keyboard's typing experience. If you want to type for an extended period comfortably, you need an ergonomic keyboard and touchpad.
Frequently Asked Questions
How does a laptop keyboard work?
ey matrices consist of many electrical switches, and each key has its electrical switch. There are many different kinds of switches, but they all serve the same purpose: By pressing down on a key, you activate the switch, and it completes the circuit.
Are laptops with mechanical keyboards good?
Mechanical keyboards use extensive contacts and avoid using full switches with metal contacts. Because of this, they are one of the biggest and loudest keyboard types. 

In addition to being highly responsive and durable, keys have clicks and bounces that indicate how they respond and when switches are pressed. 

They are often used in everything from gaming to professional work because they are fast and accurate. Furthermore, the keys are easy to replace in comparison to other designs.
Are laptops with mechanical keyboards good?
Consider the most important factors first. Consider an ergonomic keyboard or one with wrist support if you experience finger or wrist pain. 
Consider choosing a keyboard with key remapping and a fast switch if you are a competitive gamer. You should ensure that there is a numeric keypad included.
Conclusion
We talked about some superb laptops with outstanding keyboards; all of them are exceptional. If you are looking for a laptop to use for typing, you should not only consider the comfort of its keyboard. If one wants to purchase the best laptop keyboard, it is important to consider all the essential features.
When choosing a laptop with a comfortable keyboard, you should also focus on storage, processor, GPU, battery life, and other factors. Careful selection is essential to find laptops that are durable and affordable.